Product Description
Quick Details
Place of Origin: ZheJiang China (Mainland)
Brand Name: DINGGIN
Model Number: 1.5"-12"
Material: Cast Iron, grey cast iron
Standard: ASTM A888, ASTM A888, CISPI 301
Production Capacity: 1500 tons/month
Lead time: 10-15 days.
Hardness: Within 260HBW
Pipe Wall Thickness: Range from 3.3-7.44mm
Material: Cast Iron, grey cast iron
Application: For water drainage
Pull strength: Above 350MPA
Paint: Black biHangZhou
Package: Wooden pallet and steel band
Approval: UPC approval
Packaging & Delivery
Packaging Detail: Wooden pallet and steel bands
Delivery Detail: 10-15 days, also depend on your quantity.
Specifications
A. Our products are made strictly according to EN877 or ASTM A888 standard.
B. Size: Range from 1.5" to 12", with 3.048m/pc.
C. Painting: Inside epoxy paint in color yellow with thickness above 120 micron, outside paint in color red with thickness above 40 micron. If you have special requirement, please contact with us, as we could also make the painting according to your requirement.
D. Length/pc: 3m
E. Delivery time: 10-15 days, depend on your quantity.
F. Application: Used for waste water/rain water/ventilation.
G. Advantage: Avoid pollution, noise resistant.
H. Payment term: T/T, L/C, or D/P.
I. Minimum order: 1X40'GP.
J. Production capacity: 1500 tons/ month
K. We could do the third party inspection at famous organizations such as SGS, BV, etc.
L. By now we have shipped our cast iron pipes to many countries such as Norway, New Zealand, the Mid East, Singapore, Hong Kong, etc.
All of our products will be strictly tested before shipment. A copy of original production records and inspection reports will be offered for each shipment with our CZPT and stamp.
Pictures of loading will be sent to the customer after shipment effect.
We will follow-up the delivery progress after shipment effect and update to the customer on weekly basis.
Sizes1.5″, 2″, 3″, 4″, 5″, 6″, 8″, 10″, 12″, 15″
StandardASTM A888
ApprovalUPC
Materialgray cast iron pipe
Applications: Construction drainage, pollution discharge
FeaturesFlat and straight; High strength and density without defect; Easy to install and maintain; Long lifetime, fireproof and low noise rate.
Production capability We could produce 60×40'GP per month.
ASA CODE NO.
SIZE
B
J
T
L±13
APPROX WT EA.(KG)
PALLET QUAN.(PC)
Nor.
Tol.
Nor.
Tol.
Nor.
Min.
0156
1.5
38.10
±2.29
48.26
±1.52
4.06
3.3
3048
13
60
0158
2
49.80
±2.29
59.69
±2.29
4.06
3.3
3048
16
64
0160
3
75.20
±2.29
85.09
±2.29
4.06
3.3
3048
23
48
0162
4
100.08
±2.29
111.25
+2.29
-1.27
4.83
3.81
3048
34
30
0164
5
125.48
±2.29
134.62
+2.29
-1.27
4.83
3.81
3048
42
21
0168
6
150.88
±2.29
160.02
+2.29
-1.27
4.83
3.81
3048
49
18
0170
8
201.68
±3.3
212.85
+3.3
-2.29
5.84
4.32
3048
80
10
0171
10
254.00
±3.3
268.22
±2.29
7.11
5.59
3048
127
8
0172
12
303.28
±3.3
317.5
±3.3
7.11
5.59
3048
140
6
0173
15
383.79
±3.3
402.08
±3.3
9.14
7.62
3048
240
3
| | |
| --- | --- |
| Sizes | 1.5″, 2″, 3″, 4″, 5″, 6″, 8″, 10″, 12″, 15″ |
| Standard | ASTM A888 |
| Approval | UPC |
| Material | gray cast iron pipe |
| Applications: | construction drainage, pollution discharge |
| Features | Flat and straight; High strength and density without defect; Easy to install and maintain; Long lifetime, fireproof and low noise rate. |
| Production capability |  We could produce 60×40'GP per month. |
PLEASE CONTACT
Miss Ana
 
 
| | |
| --- | --- |
| After-sales Service: | Online Support Service 24 Hours |
| Warranty: | 10 Year |
| Type: | Cast Iron Pipes |
| Usage: | Water Supply |
| Joint Type: | Rigid Joint |
| Section Shape: | Round |
Customization:

Available

|

Customized Request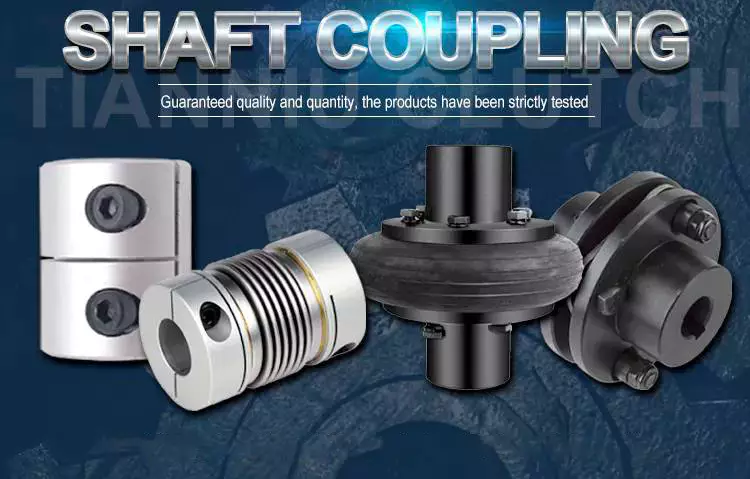 Types of Coupling
A coupling is a device used to join two shafts together and transmit power. Its primary function is to join rotating equipment and allows for some end movement and misalignment. This article discusses different types of coupling, including Magnetic coupling and Shaft coupling. This article also includes information on Overload safety mechanical coupling.
Flexible beam coupling
Flexible beam couplings are universal joints that can deal with shafts that are offset or at an angle. They consist of a tube with couplings at both ends and a thin, flexible helix in the middle. This makes them suitable for use in a variety of applications, from motion control in robotics to attaching encoders to shafts.
These couplings are made of one-piece materials and are often made of stainless steel or aluminium alloy. However, they can also be made of acetal or titanium. While titanium and acetal are less common materials, they are still suitable for high-torque applications. For more information about beam couplings, contact CZPT Components.
Flexible beam couplings come in a variety of types and sizes. W series couplings are good for general purpose applications and are relatively economical. Stainless steel versions have increased torque capacity and torsional stiffness. Flexible beam couplings made of aluminum are ideal for servo and reverse motion. They are also available with metric dimensions.
Flexible beam couplings are made of aluminum alloy or stainless steel. Their patented slot pattern provides low bearing load and high torsional rigidity. They have a long operational life. They also require zero maintenance and can handle angular offset. Their advantages outweigh the disadvantages of traditional beam couplings.
Magnetic coupling
Magnetic coupling transfers torque from one shaft to another using a magnetic field. These couplings can be used on various types of machinery. These types of transmissions are very useful in many situations, especially when you need to move large amounts of weight. The magnetic field is also very effective at reducing friction between the two shafts, which can be extremely helpful if you're moving heavy items or machinery.
Different magnetic couplings can transmit forces either linearly or rotated. Different magnetic couplings have different topologies and can be made to transmit force in various geometric configurations. Some of these types of couplings are based on different types of materials. For example, a ceramic magnetic material can be used for applications requiring high temperature resistance.
Hybrid couplings are also available. They have a hybrid design, which allows them to operate in either an asynchronous or synchronous mode. Hysterloy is an alloy that is easily magnetized and is used in synchronous couplings. A synchronous magnetic coupling produces a coupled magnetic circuit.
Magnetic coupling is a key factor in many physical processes. In a crystal, molecules exhibit different magnetic properties, depending on their atomic configuration. Consequently, different configurations produce different amounts of magnetic coupling. The type of magnetic coupling a molecule exhibits depends on the exchange parameter Kij. This exchange parameter is calculated by using quantum chemical methods.
Magnetic couplings are most commonly used in fluid transfer pump applications, where the drive shaft is hermetically separated from the fluid. Magnetic couplings also help prevent the transmission of vibration and axial or radial loads through the drive shaft. Moreover, they don't require external power sources, since they use permanent magnets.
Shaft coupling
A shaft coupling is a mechanical device that connects two shafts. The coupling is designed to transmit full power from one shaft to the other, while keeping the shafts in perfect alignment. It should also reduce transmission of shock loads. Ideally, the coupling should be easy to connect and maintain alignment. It should also be free of projecting parts.
The shaft couplings that are used in machines are typically made of two types: universal coupling and CZPT coupling. CZPT couplings are designed to correct for lateral misalignment and are composed of two flanges with tongues and slots. They are usually fitted with pins. The T1 tongue is fitted into flange A, while the T2 tongue fits into flange B.
Another type of shaft coupling is known as a "sliced" coupling. This type of coupling compensates for inevitable shaft misalignments and provides high torque. Machined slits in the coupling's outer shell help it achieve high torsional stiffness and excellent flexibility. The design allows for varying engagement angles, making it ideal for many different applications.
A shaft coupling is an important component of any machine. Proper alignment of the two shafts is vital to avoid machine breakdowns. If the shafts are misaligned, extra force can be placed on other parts of the machine, causing vibration, noise, and damage to the components. A good coupling should be easy to connect and should ensure precise alignment of the shaft. Ideally, it should also have no projecting parts.
Shaft couplings are designed to tolerate a certain amount of backlash, but it must be within a system's threshold. Any angular movement of the shaft beyond this angle is considered excessive backlash. Excessive backlash results in excessive wear, stress, and breakage, and may also cause inaccurate alignment readings. It is therefore imperative to reduce backlash before the shaft alignment process.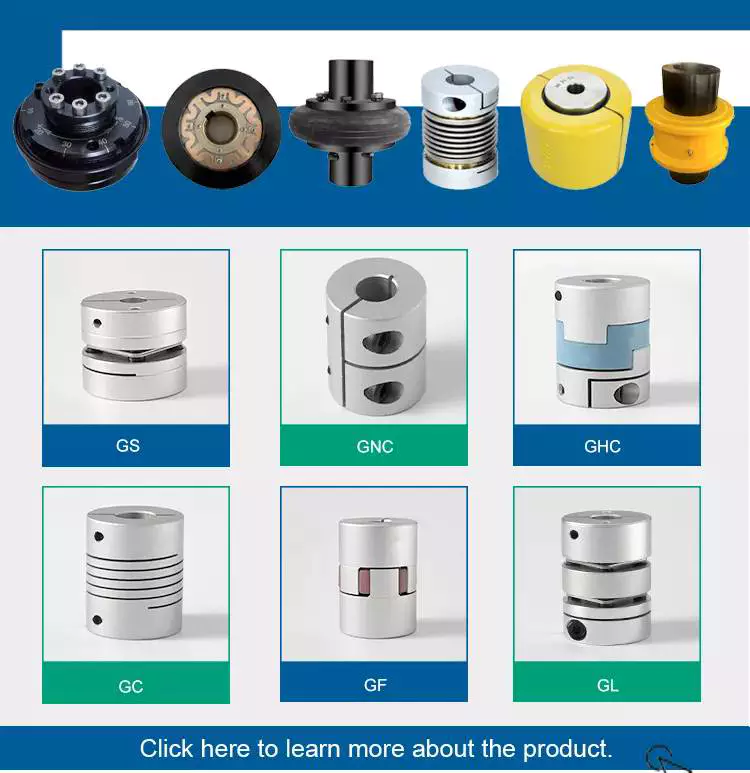 Overload safety mechanical coupling
Overload safety mechanical couplings are devices that automatically disengage when the torque applied to them exceeds a specified limit. They are an efficient way to protect machinery and reduce the downtime associated with repairing damaged machinery. The advantage of overload couplings is their fast reaction time and ease of installation.
Overload safety mechanical couplings can be used in a wide range of applications. Their automatic coupling mechanisms can be used on any face or edge. In addition, they can be genderless, incorporating both male and female coupling features into a single mechanism. This means that they are both safe and gender-neutral.
Overload safety couplings protect rotating power transmission components from overloads. Overload protection devices are installed on electric motors to cut off power if the current exceeds a certain limit. Likewise, fluid couplings in conveyors are equipped with melting plug elements that allow the fluid to escape when the system becomes too hot. Mechanical force transmission devices, such as shear bolts, are designed with overload protection in mind.
A common design of an overload safety mechanical coupling consists of two or more arms and hubs separated by a plastic spider. Each coupling body has a set torque threshold. Exceeding this threshold may damage the spider or damage the jaws. In addition, the spider tends to dampen vibration and absorb axial extension. This coupling style is nearly backlash free, electrically isolating, and can tolerate very little parallel misalignment.
A mechanical coupling may also be a universal joint or jaw-clutch coupling. Its basic function is to connect the driver and driven shafts, and limits torque transfer. These devices are typically used in heavy-duty industries, such as steel plants and rolling mills. They also work well with industrial conveyor systems.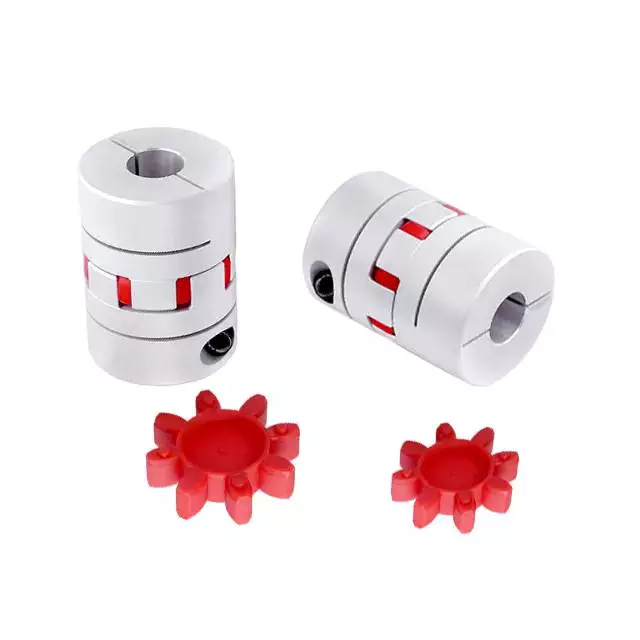 CZPT Pulley
The CZPT Pulley coupling family offers a comprehensive range of couplings for motors of all types. Not only does this range include standard motor couplings, but also servo couplings, which require ultra-precise control. CZPT Pulley couplings are also suitable for engine applications where high shocks and vibrations are encountered.
CZPT Pulley couplings have a "sliced" body structure, which allows for excellent torsional stiffness and strength. They are corrosion-resistant and can withstand high rotational speeds. The couplings' design also ensures accurate shaft rotation while limiting shaft misalignment.
CZPT Pulley has introduced the CPU Pin Type couplings, which are effective at damping vibration and maintain zero backlash. They are also made from aluminum and are capable of absorbing heat. They come with recessed tightening screws. They can handle speeds up to 4,000 RPM, and are RoHS-compliant.




editor by CX 2023-06-08