Product Description
Product Description
CNC Machining Milling Turning Aluminum Stainless Steel Low Force Link Slimline Strain Sensor Connect Body Liner Stage  Liner Stage Thread Adaptor Beam Coupling
Product Parameters
| | |
| --- | --- |
| Processing | CNC Machining, CNC Milling and Turning, Drilling, Grinding, Stamping, Tapping, Bending |
| Surface Finishing | Electroplating, Anodizing, Polishing, Chrome Plating, Zinc plating, Nickel plating, Electrophoresis, Sandblasting, Passivation, Powder Coating, Painting, etc. |
| Certification standards | ISO9001:2015  IAFT16949:2016 |
| Service type | OEM and ODM |
| Tolerance | +/-0.005mm |
| Surface Roughness | Ra0.8 |
| Dimensions | According to Customer's Drawing |
| Processing Equipments | CNC Machining Center, CNC Milling Machine, CNC Turning Machine, CNC Gantry, Vertical CNC center, Horizantal CNC center, Drilling Machine,Grinding Machine, etc. |
| Testing Equipments | CMM,Laser Precision Detection Projector, Pull Tester, Automatic Optical Inspector, Salt Spray Tester, Durometer, Tensile Machine Calipers |
| Application | Automotive industry, Medical DeviceS, UAV Industry, Communication Electronics Appliance, Robot, Mold Components Processed and Fixrure, 0il, Gas and Other Heavy Equipments. |
| Drawing Format | PDF/JPEG/AI/PSD/CAD/Dwg/Step/LGS |
| MOQ | 1 piece |
| QC Policy | 100% inspection with report, random inspection before shipment, third-party inspections can be provided CHINAMFG request |
| Packaging | PE bags or bubble bags, boxes, cartons, pallet or as per customers' requirements |
| Trade Terms | EXW, FOB, CIF, As per customers' request |
| Payment Terms | L/C, T/T, D/P, Western Union, Paypal, Money Gram, etc. |
| Delivery Time | 7-14 working days after deposit payment received for samples,official orders negotiable |
| Production Capacity | 1000000pcs/Months |
Company Profile
Production Line
Equipments List
Certifications
FAQ
1: Are You a Manufacturer?
Yes, we specialize in manufacturing of CNC machining parts over 20 years.
2. When Can I Get the Price?
Quotation will be provid within 24 hours after inquiry is received with full product information and drawing.
3: How Long is Your Delivery Time?
It's depends on the products requirements ang quantity. Normally the mass order lead time is around 14-20days.
4: How Can You Asure the Quality?
100% inspection and we could provide full inspection reports as customer requests before shipment.
5: Do You Provide Samples ? 
Yes, we can provide samples, please provide full product information and drawing.
6: Why Choose Us?
We have advanced technology and equipment, world-class team for techincal and aftersales service. We provide high quality product ,competitive price with fast lead time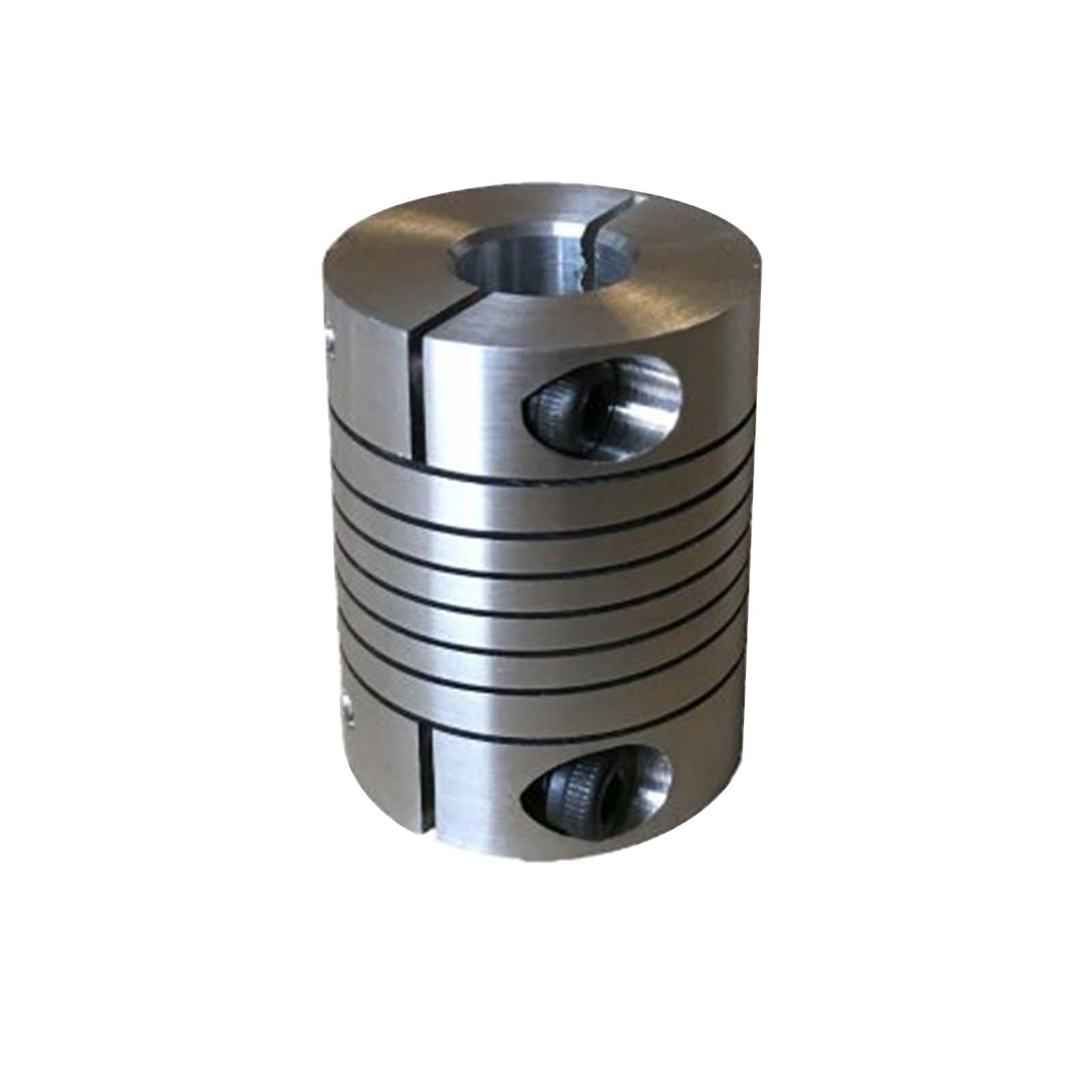 Temperature and Environmental Limits for Various Beam Coupling Materials
The temperature and environmental limits of beam coupling materials depend on their specific composition and properties. Different materials have varying degrees of resistance to temperature extremes, chemicals, humidity, and other environmental factors. Here are some common beam coupling materials and their associated temperature and environmental limits:
1. Stainless Steel:

Stainless steel beam couplings are known for their excellent mechanical properties and resistance to corrosion. They can typically operate within a wide temperature range, from -40°C to 300°C (-40°F to 572°F). Stainless steel is also resistant to most chemicals, making it suitable for various environments, including industrial and outdoor applications.

2. Aluminum:

Aluminum beam couplings offer lightweight construction and moderate mechanical properties. They have a more limited temperature range compared to stainless steel, typically operating between -20°C to 120°C (-4°F to 248°F). While aluminum has good corrosion resistance in certain environments, it is not as durable as stainless steel in harsh conditions.

3. Brass:

Brass beam couplings have reasonable mechanical properties and corrosion resistance. They are suitable for applications with temperatures ranging from -20°C to 100°C (-4°F to 212°F). Brass is more susceptible to corrosion in certain environments, so it is essential to consider the specific application's conditions.

4. Plastic/Polymer:

Beam couplings made from plastic or polymer materials offer lightweight and cost-effective solutions. However, their temperature limits are more restricted compared to metal couplings. They typically operate between -30°C to 80°C (-22°F to 176°F). These couplings may not be suitable for high-temperature or chemically aggressive environments.

5. Carbon Steel:

Carbon steel beam couplings are known for their strength and mechanical properties. They generally operate between -40°C to 120°C (-40°F to 248°F). Carbon steel is vulnerable to corrosion, so it may not be ideal for applications in corrosive or humid environments without proper protection.
It's crucial to consider the temperature and environmental conditions of your specific application when selecting a beam coupling material. Choosing a material that can withstand the intended operating conditions will ensure the longevity and reliable performance of the coupling.
Additionally, keep in mind that various beam coupling manufacturers may offer specific variations of materials with different properties and limits. Always refer to the manufacturer's datasheets and technical documentation for precise information on the temperature and environmental limits of their beam coupling products.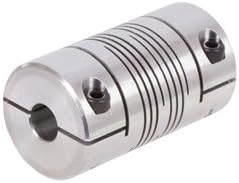 Contribution of Beam Couplings to Overall Efficiency and Reliability of Motion Systems
Beam couplings play a crucial role in enhancing the overall efficiency and reliability of motion control systems in various industrial applications. Their unique design and material properties contribute to these advantages in several ways:
High Torque Transmission:

Beam couplings provide efficient torque transmission between shafts, allowing for precise and reliable power transfer. They can handle high torque loads without introducing backlash or slippage, ensuring accurate motion control and consistent performance.

Flexibility and Misalignment Compensation:

Beam couplings offer flexibility, allowing them to accommodate small shaft misalignments. This characteristic reduces stress on the connected components and bearings, minimizing wear and enhancing the system's overall reliability.

Low Inertia:

Due to their lightweight design, beam couplings have low inertia, which means they have minimal impact on the system's acceleration and deceleration. This low inertia helps in achieving faster response times and smoother motion profiles, improving the overall efficiency of the system.

Vibration Dampening:

Beam couplings dampen vibrations and absorb shocks generated during operation. By reducing vibrational energy transmission, they minimize the risk of resonance and prevent premature wear or damage to the motion system components.

Wide Range of Sizes and Materials:

Manufacturers offer beam couplings in various sizes and materials to suit different application requirements. This versatility allows for optimal coupling selection based on factors such as torque capacity, shaft diameter, and environmental conditions, ensuring an efficient and reliable coupling solution.

Easy Installation and Maintenance:

Beam couplings are relatively simple to install and maintain. Their clamp or set screw mounting methods simplify the coupling assembly process. Additionally, routine maintenance, such as lubrication and visual inspections, helps extend their lifespan and ensures continuous system reliability.

Non-Magnetic and Electrical Isolation Options:

Some beam couplings are available in non-magnetic materials, such as plastic or brass, which are suitable for applications where magnetic interference must be minimized. Additionally, plastic couplings offer electrical isolation properties, making them useful in applications requiring electrical insulation.
Overall, beam couplings contribute significantly to the overall efficiency and reliability of motion systems by providing precise torque transmission, compensating for misalignment, minimizing vibrations, and offering a broad range of options to meet diverse application needs. Their durable construction and ease of installation make them a dependable choice for motion control in various industrial settings.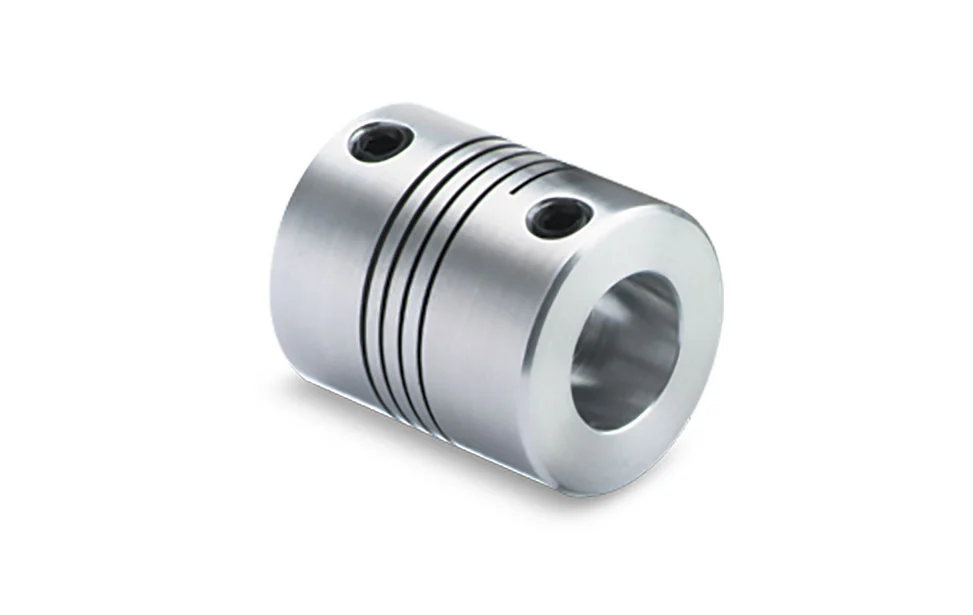 Different Types of Beam Couplings for Various Applications
Beam couplings come in various designs to meet different application requirements. Each type offers specific advantages and limitations. Here are some common types of beam couplings used in various applications:
1. Single-Beam Couplings:

Single-beam couplings consist of a single helical beam that connects the two shafts. They are simple in design and provide good flexibility for compensating angular misalignment. These couplings are ideal for applications where space is limited, and angular misalignment is the primary concern.

2. Multi-Beam Couplings:

Multi-beam couplings have multiple helical beams arranged in parallel around the circumference of the coupling. This design enhances the coupling's flexibility and allows for better compensation of angular, axial, and parallel misalignment. Multi-beam couplings are commonly used in applications requiring more comprehensive misalignment compensation and smoother torque transmission.

3. Bellows Couplings:

Bellows couplings use a thin-walled, accordion-like metal bellows as the flexible element. This design provides high flexibility, making them suitable for applications with significant angular and axial misalignment. Bellows couplings are also effective at damping vibrations and providing precise motion control in sensitive systems.

4. Servo Disc Couplings:

Servo disc couplings consist of a series of thin metal discs stacked together with a central spacer. This design allows for high torsional rigidity and excellent misalignment compensation. Servo disc couplings are often used in precision applications where minimal backlash and high torque transmission are required.

5. Slit Couplings:

Slit couplings have one or more slits cut into the helical beam, providing additional flexibility. The slits allow for better compensation of misalignment and increased torsional flexibility. Slit couplings are commonly used in applications with moderate misalignment requirements and where vibration dampening is essential.

6. Step Beam Couplings:

Step beam couplings have helical beams with varying thickness along their length. This design provides a progressive flexibility gradient, allowing for smoother torque transmission and better misalignment compensation. Step beam couplings are often used in applications where shock absorption and vibration isolation are crucial.

7. Jaw Couplings with Beam Elements:

Jaw couplings with beam elements combine the features of traditional jaw couplings with the flexibility of beam couplings. They offer excellent misalignment compensation, shock absorption, and easy installation, making them suitable for various power transmission and motion control applications.
The choice of the most suitable beam coupling type depends on the specific requirements of the application, such as the level of misalignment, torque capacity, damping requirements, and the overall system design. Understanding the strengths and limitations of each type will help in selecting the best beam coupling for a particular application, ensuring efficient and reliable performance in various mechanical systems.



editor by CX 2023-11-21