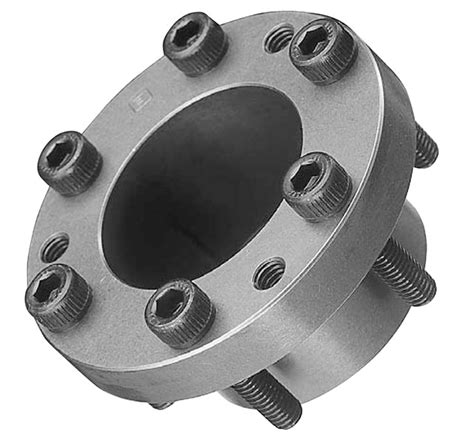 We have exported our products to Korea, Turkey, Bulgaria, Romania, Russia, Italy, Norway, the USA, Canada, etc.
Overview
Quick Details
Applicable Industries:

Under the guidance of managerial sense of "Serving agriculture, scoring a success through quality of products and honesty in business", our products have been trusted by clients and have gained a larger share of market.

Manufacturing Plant, farms, Construction works , Locking Devices
Place of Origin:Zhejiang, China
Brand Name:

OEM
Product name:

Wholesale Z2 Type Hardness Locking Devices
Material:

45#steel or 40Cr
Certification:

Most commonly, it is a splined drive shaft installed on a tractor or truck allowing implements with mating fittings to be powered directly by the engine.

ISO9001:2008
MOQ:

1 Pcs
Package:

Wooden Carton
Delivery time:

3-12 Days
Shape:

Circle
Standard:

GB /ASTM /ISO9001
Surface treatment:

Blackning
Characteristic:

High Rigidity
Supply Ability
Supply Ability:

2000 Set/Sets per Month
Packaging & Delivery
Packaging Details

standard export packing and wood pallets packing
A worm drive produces a large gearing ratio in a compact size. For every rotation of the worm gear shaft, the output radial gear rotates by only 1 tooth. The output drive shaft is at 90 degrees to the input shaft.
Port

XINGANG
Lead Time
:

| | | | |
| --- | --- | --- | --- |
| Quantity(Sets) | 1 – 2000 | 2001 – 5000 | >5000 |
| Est. Time(days) | 20 | 35 | To be negotiated |
Online Customization
Video Description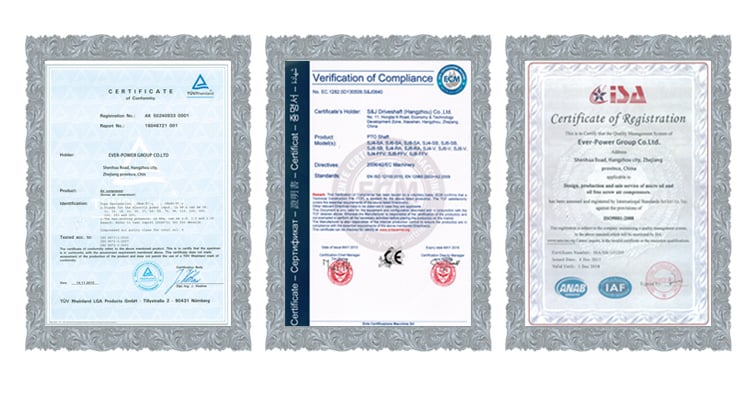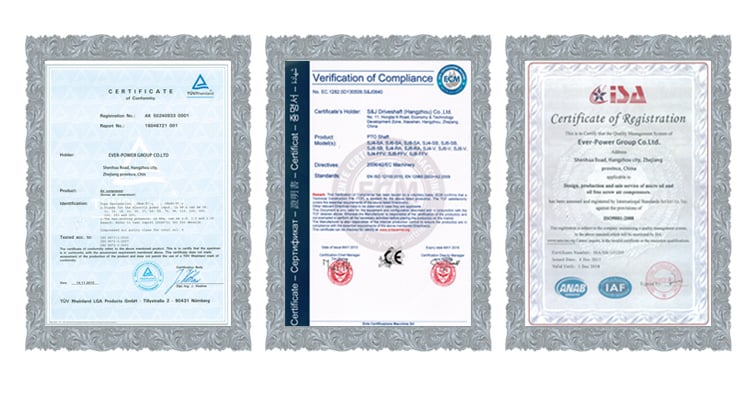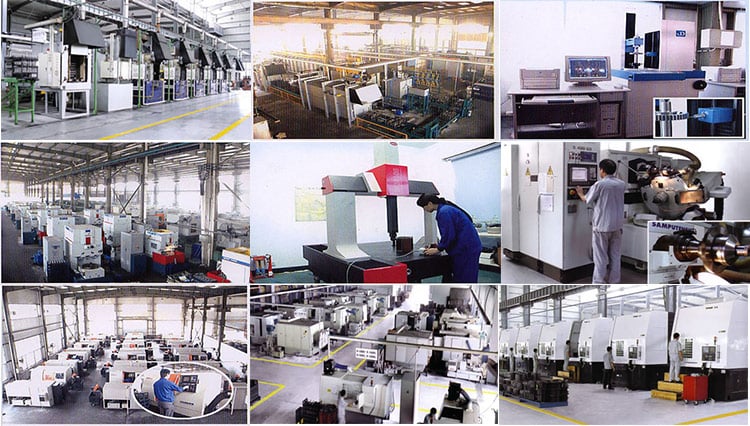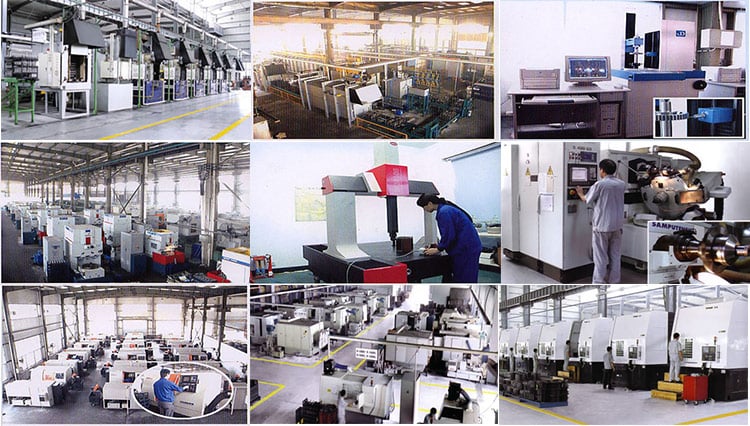 Z2 type locking device assembly unit consists of four pieces with two inside double-cone rings through a set of tightening screws.It is recommended for medium torques.It can be easily assembled and disassembled.
Features:
1.Medium high torque, internal shaft locking device
2.Self releasing
3.Not self-centering
4.Axial hub position fixed during clamping
5.Metric shafts 17mm to 400mm (larger upon request)
Parameter of Z2 Standard keyless locking device
| | | | | | | | |
| --- | --- | --- | --- | --- | --- | --- | --- |
| d(MM) | D(MM) | I(MM) | L(MM) | L1(MM) | d1(mm) | n | weight(KG) |
| 20 | 47 | 17 | 20 | 27.5 | M6 | 8 | 0.24 |
| 22 | 47 | 17 | 20 | 27.5 | M6 | 8 | 0.23 |
| 25 | 50 | 17 | 20 | 27.5 | M6 | 9 | 0.25 |
| 28 | 55 | 17 | 20 | 27.5 | M6 | 10 | 0.3 |
| 30 | 55 | 17 | 20 | 27.5 | M6 | 10 | 0.29 |
| 35 | 60 | 17 | 20 | 27.5 | M6 | 12 | 0.32 |
| 38 | 63 | 17 | 20 | 27.5 | M6 | 14 | 0.33 |
| 40 | 65 | 17 | 20 | 27.5 | M6 | 14 | 0.34 |
| 42 | 72 | 20 | 24 | 33.5 | M8 | 12 | 0.48 |
| 45 | 75 | 20 | 24 | 33.5 | M8 | 12 | 0.57 |
| 50 | 80 | 20 | 24 | 33.5 | M8 | 12 | 0.6 |
| 55 | 85 | 20 | 24 | 33.5 | M8 | 14 | 0.63 |
| 60 | 90 | 20 | 24 | 33.5 | M8 | 14 | 0.69 |
| 65 | 95 | 20 | 24 | 33.5 | M8 | 16 | 0.73 |
| 70 | 110 | 24 | 28 | 39 | M10 | 14 | 1.26 |
| 75 | 115 | 24 | 28 | 39 | M10 | 14 | 1.33 |
| 80 | 120 | 24 | 28 | 39 | M10 | 14 | 1.4 |
| 85 | 125 | 24 | 28 | 39 | M10 | 16 | 1.49 |
| 90 | 130 | 24 | 28 | 39 | M10 | 16 | 1.53 |
| 95 | 135 | 24 | 28 | 39 | M10 | 18 | 1.62 |
| 100 | 145 | 29 | 33 | 47 | M12 | 14 | 2.01 |
| 105 | 150 | 29 | 33 | 47 | M12 | 14 | 2.1 |
| 110 | 155 | 29 | 33 | 47 | M12 | 14 | 2.15 |
| 120 | 165 | 29 | 33 | 47 | M12 | 16 | 2.35 |
| 125 | 170 | 29 | 33 | 47 | M12 | 18 | 2.95 |
| 130 | 180 | 34 | 38 | 52 | M12 | 20 | 3.51 |
| 140 | 190 | 34 | 38 | 52 | M12 | 22 | 3.85 |
| 150 | 200 | 34 | 38 | 52 | M12 | 24 | 4.07 |
| 160 | 210 | 34 | 38 | 52 | M12 | 26 | 4.3 |
| 170 | 225 | 38 | 44 | 60 | M14 | 22 | 5.78 |
| 180 | 235 | 38 | 44 | 60 | M14 | 24 | 6.05 |
| 190 | 250 | 46 | 52 | 68 | M14 | 28 | 8.25 |
| 200 | 260 | 46 | 52 | 68 | M14 | 30 | 8.65 |
| 210 | 275 | 50 | 56 | 74 | M16 | 24 | 10.1 |
| 220 | 285 | 50 | 56 | 74 | M16 | 26 | 11.22 |
| 240 | 305 | 50 | 56 | 74 | M16 | 30 | 12.2 |
| 250 | 315 | 50 | 56 | 74 | M16 | 32 | 12.7 |
| 260 | 325 | 50 | 56 | 74 | M16 | 34 | 13.2 |
| 280 | 355 | 60 | 66 | 86.5 | M18 | 32 | 19.2 |
| 300 | 375 | 60 | 66 | 86.5 | M18 | 36 | 20.5 |
| 320 | 405 | 72 | 78 | 100.5 | M20 | 36 | 29.6 |
| 340 | 425 | 72 | 78 | 100.5 | M20 | 36 | 31.1 |
| 360 | 455 | 84 | 90 | 116 | M22 | 36 | 42.2 |
| 380 | 475 | 84 | 90 | 116 | M22 | 36 | 44 |
| 400 | 495 | 84 | 90 | 116 | M22 | 36 | 46 |
| 420 | 515 | 84 | 90 | 116 | M22 | 40 | 50 |
| 450 | 555 | 96 | 102 | 130 | M24 | 40 | 65 |
| 180 | 585 | 96 | 102 | 130 | M24 | 42 | 71 |
| 500 | 605 | 96 | 102 | 130 | M24 | 44 | 72.6 |
| 530 | 640 | 96 | 102 | 130 | M24 | 45 | 83.6 |
| 560 | 670 | 96 | 102 | 130 | M24 | 48 | 85 |
| 600 | 710 | 96 | 102 | 130 | M24 | 50 | 91 |
| 630 | 740 | 96 | 102 | 130 | M24 | 52 | 94 |
Packaging