Product Description
Product Description
1nuo /YINUO Pipe Fittings Standard Grooved Pipe Fittings grooved coupling
production process
A rough castings of grooved fittings will be processed and produced by electric-furnice smelting,on-line monitoring and control and automatic molding methods.
Product Parameters
1. High Pressure Coupling Specification:
Size
Pipe O.D
Working Pressure
Bolt Size
mm/in
PSI/MPa
No.-Size mm
25
1
33.7
1.327
750
5.17
2-M10*45
32
1¼
42.4
1.669
750
5.17
2-M10*45
40
1 1/2
48.3
1.900
750
5.17
2-M10*45
50
2
60.3
2.375
750
5.17
2-M10*55
65
2 1/2
73
2.875
750
5.17
2-M10*55
65
3OD
76.1
3.000
300
2.07
2-M10*55
80
3
88.9
3.500
750
5.17
2-M10*60
100
4
114.3
4.500
750
5.17
2-M10*65
125
5.5OD
139.7
5.500
750
5.17
2-M10*75
150
6 OD
165.1
6.500
750
5.17
2-M10*75
150
6
168.3
6.625
750
5.17
2-M10*75
200
8
219.1
8.625
750
5.17
2-M10*100
250
10
273.0
10.748
750
5.17
2-M10*130
300
12
323.9
12.752
750
5.17
2-M10*130
 
Product Details
Material
Ductile Iron-ASTM A536
Thread Standard
BSPT/ BSPP/ NPT
Bolt and Nut
Cold Heading Steel- Gold color
Pressure
750 CZPT – 5.17Mpa
Finish
Epoxy/ Painted / Galvanized
Color
Ral 3000 Red / Orange/ Blue/ White
Brand
1NUO
Package
Cartons with Pallet / Wooden Case
Delivery Time
20-40 days as per ever order
Capacity
Four Automatic Vertical Production Lines
Application
1. fire fighting& fire sprinkler system for commercial and civil fire protection construction, such as water supplying, gas supplying, air-conditioning etc.
2. Industrial pipeline system in shipping, mine, oil field, cement, mine piping , chemical plant etc.
3. Ordinary piping delivery in sewage treatment, Subway station, airport etc.
Gasket:
Gasket
Material
Temperature Range
Recommendations
E
EPDM
-34ºC~ +110ºC
Recommended for hot water, dilute acid, oil-free gas
and other chemicals(except for hydrocarbon ) within the specified temperature range. Not recommended for petroleum and hydrocarbon.
D
NBR
-29ºC~ +82ºC
Recommended for petroleum products, gas with oil vapors, mineral oil and vegetable oil. Not recommended for high temperature materials.
S
Silicon Rubber
-40ºC~ +177ºC
Recommended for high temperature and dry air, and some high temperature chemicals.
Certifications
FM Approved&UL Listed&CE Certificate
Packaging & Shipping
To better ensure the safety of your goods, professional, environmentally friendly, convenient and efficient packaging services will be provided.
 
Company Profile
HangZhou CZPT has strong technical strength and possesses the world's first-class equipment and technology, as well as perfect testing methods. All rough castings of grooved fittings will be processed and produced by electric-furnace smelting, on-line monitoring and control and automatic molding methods. Now our facilities include 11 medium frequency furnace, 4 advanced vertical parting molding lines and 3 painting lines. Every customer's requirements can be satisfied by customized services.
Yinuo's ductile iron grooved fittings have successively passed the China national type test, ISO 9001 and FM&UL approvals etc. Our products are underwritten by China Ping An Insurance(Group) Co.,Ltd. The grooved pipe fittings are widely used in fire fighting, air-conditioning, water supply, sewage, cement, low-pressure steaming, mine piping and ordinary piping delivery.
ø Corporate Vision: Where there is pipes, there is YINUO.
ø Corporate Mission: Connecting pipeline around the world, benefiting homes in every building.
ø Competitive Strategy: To supply market with perfect products, to win customers with excellent service.
ø Core Value: Pragmatic honesty, quality first, continuous innovation and CZPT cooperation.
ø Quality Value: We survive with quality and develop by technology.
 
Range of products
Rigid coupling, Flexible coupling, 90° Elbow, 45° Elbow, 22.5° Elbow, 11.25° Elbow, Tee, Reducing Tee(Grooved/Threaded), Cross, Reducing Cross(Grooved/Threaded), Mechnical Tee(Grooved/Threaded), Mechnical Cross(Grooved/Threaded), U-bolted Mechnical Tee, Reducer(Grooved/Threaded), Grooved Eccentric Reducer, Grooved Split Flange, Grooved Adaptor Flange, Cap.
Application: As 1 of the most popular fittings in fire fighting systems, the grooved pipe fittings are widely used in fire fighting, air-conditioning, water supply, sewage, cement, oil&gas pipeline, mine piping and ordinary piping delivery. CZPT is spreading all over the world and winning the appreciations from users at home and abroad.
FAQ
Q1. Are you manufactrer?
A: Yes, we are manufacturing&trading combo.
Q2. What are your terms of delivery?
A: EXW, FOB, CFR, CIF.
Q3. What is your delivery time?
A: The time of delivery is around 15-20 days, depending on order quantity.
Q4: Can you provide us with some samples for testing?
A: Of course, we can offer you samples. The sample is free, you only need to bear the freight.
Q5. What is your payment terms?
A: We accept 30% T/T in advance, 70% in the period of shipment or L/C at sight.
Q6. Could you specially design and produce for clients?
A: Sure, we have all kinds of professional engineers.We can design and produce special products according to customers' request. Such as: special size, special control, OEM, etc.
 
| | |
| --- | --- |
| Connection: | Grooved/Threaded |
| Structure: | Universal |
| Flexible or Rigid: | Rigid |
| Material: | Carbon Steel |
| Standard: | Standard |
| Bolt and Nut: | Cold Heading Steel- Gold / Silver |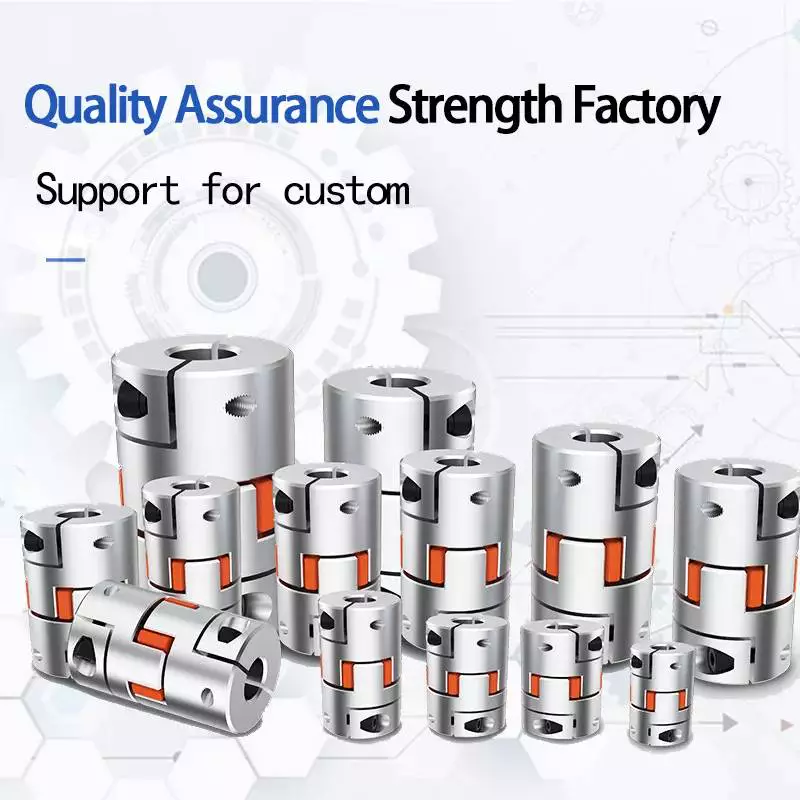 Understanding the Different Types of Couplings
A coupling is a device that joins two rotating shafts together. It transmits power from one to the other and is designed to allow some amount of end-movement and misalignment. It is a simple mechanism that is extremely common in many industries. Learn more about couplings in this article.
Flexible coupling
When choosing the correct flexible coupling for your application, there are several factors to consider. One of the most important factors is backlash, which is the amount of rotational play introduced by moving parts. Other factors to consider include lubrication and accessibility for maintenance. Choosing the right flexible coupling can be challenging, but it is possible to find the right fit for your specific application.
A flexible coupling is an excellent choice for applications that require high alignment accuracy, which is essential for reliable system performance. These couplings can compensate for angular and parallel misalignment, ensuring proper positioning between the driving and driven shafts. In addition, flexible couplings are more affordable than most traditional couplings.
The most common flexible coupling is the elastomeric type, which uses a resilient material to transmit torque. These couplings can be made of plastic or rubber. In either case, they can be relatively lightweight compared to other types of couplings. Elastomeric couplings can also be used for high-speed applications.
Another important factor to consider when selecting the best Flexible Coupling is the pipe you're connecting. Some couplings are easier to install than others, and some even have tapered edges to make them slide easily on the pipe. Regardless of the choice you make, it's crucial to remember that proper installation is critical for reliability and safety.
CZPT coupling
An CZPT coupling is a flexible, mechanical coupling that features a high degree of angular misalignment and eccentricity. They are available in different lengths, with MOL being the longest. They are ideal for applications that involve high parallel misalignment, limited assembly access, electrical insulation, and other conditions.
CZPT couplings are a versatile type of coupling, and they are often used to connect parallel shafts. They work by transmitting torque from one to the other using the same speed and rotation mechanism. They are available in various materials, including aluminum, brass, and polymers. In addition, they can work under high temperatures.
One of the main benefits of using an CZPT coupling is the fact that it does not require the use of a gearbox. These couplings are flexible, and their design allows them to cope with misalignment problems that may occur in power transmission applications. They are also able to absorb shock.
Another advantage of CZPT couplings is that they are suitable for systems with low-to-medium amounts of shaft misalignment. Because their friction is limited to the surface of the hubs, they are able to accommodate low bearing loads. CZPT couplings can also be used in systems with limited shaft access, since the disks are easily removed.
Clamped coupling
Clamped couplings are designed to provide a high-strength connection between two objects. A standard coupling has two parts: a nipple and a clamp sleeve. Each part is designed in such a way as to cooperate with each other. The sleeve and clamp are made of rubber. A reinforcing braid is often used to protect the exposed steel braid from rusting.
PIC Design provides a wide variety of standard clamping couplings for many different industries. These include medical, dental, military, laboratory, and precision industrial control equipment. They have a simple design that makes them ideal for these applications. Clamped couplings are also available for custom manufacturing. These couplings are available in metric, inch, and Metric.
The most common type of clamp coupling is a hose clamp. This type of coupling is used to connect two hoses or piping units. It consists of two conical binding sleeves that fit into the ends of the two parts. The coupling is then tightened with a screwdriver. It's a versatile coupling because it allows two piping units or hoses to be joined together.
Another type of clamp coupling is the two-piece clamp coupling. The two-piece design allows for a quick and easy installation. Unlike other types of couplings, the clamp coupling is not necessary to remove the bearings before installing it. Its keyway is designed with shims in place so that it fits over the shaft. These couplings are available in different sizes, and they are made of steel or dutile iron.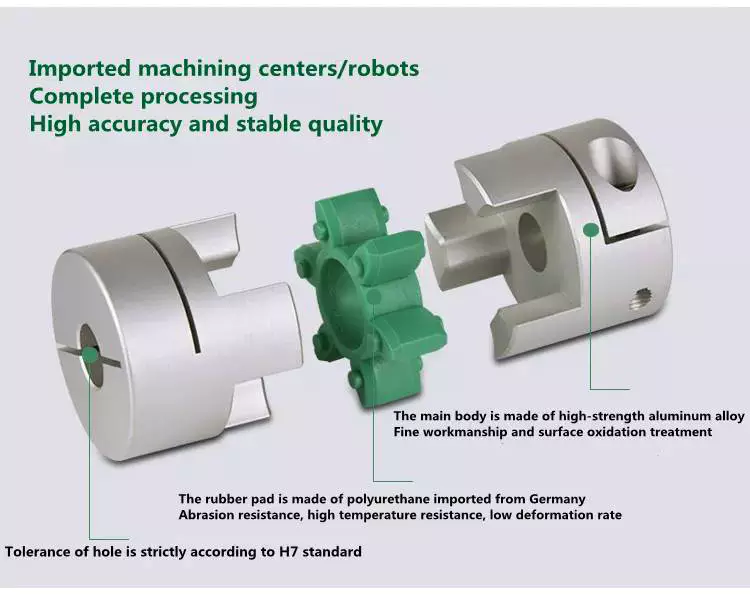 Helicoidal coupling
Helicoidal coupling is a form of nonlinear coupling between two molecules. It occurs when the molecules in a double helix are subjected to oscillations. These oscillations can occur either in the right or left-handed direction. These oscillations are called solitons. Helicoidal coupling can provide quantitative or qualitative support to a structure, such as an electron.
Split Muff coupling
The Split-Muff Coupling market report provides detailed market analysis and key insights. The study covers the market size, segmentation, growth and sales forecast. It also examines key factors driving the market growth and limiting its development. The report also covers current trends and vendor landscapes. Therefore, you can get a deep understanding of the Split-Muff Coupling industry and make the right business decisions.
The report also provides data on the competitive landscape and the latest product and technology innovations. It also provides information on market size, production and income. It also covers the impact of the COVID-19 regulations. The market report is a valuable resource for companies looking to expand their businesses, or to improve existing ones.
In terms of application, Split-Muff Couplings can be used in light to medium duty applications. They are shaped like a semi-cylindrical disc that fits over a shaft. Both parts are threaded for assembly and disassembly. It can be disassembled easily and quickly, and can be used for medium to heavy-duty applications with moderate speeds.
Split Muff couplings are the most popular type of couplings for transferring wet and abrasive materials. Their flanged end fits on most major brands of smooth material muff hoses. In addition, this type of coupling is corrosion-resistant and easy to install. It also does not require any adjustments to the drive shaft's position.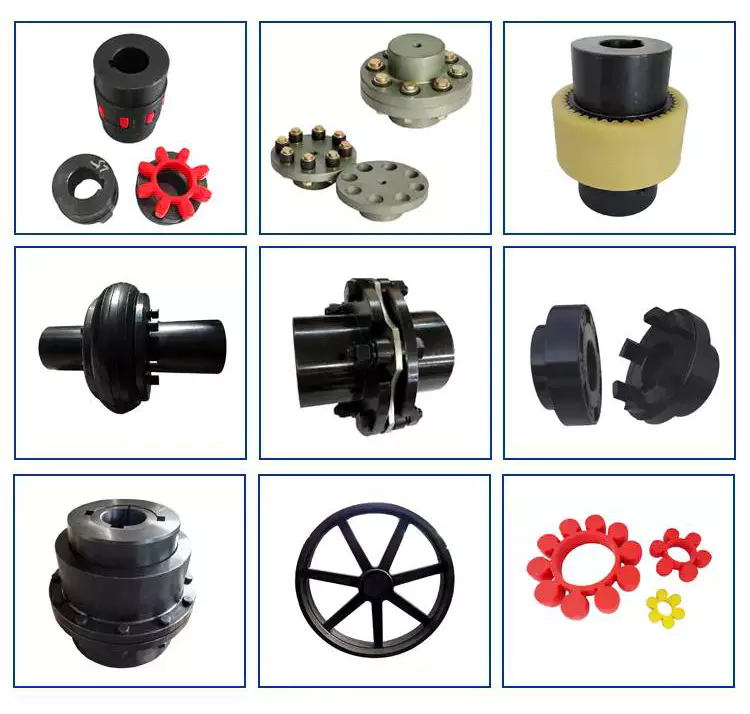 Flexible beam coupling
The Flexible beam coupling is one of the most popular types of couplings in the industry. It is comprised of two sets of parallel coils separated by a solid member, and it offers a wide range of torsional stiffness. These couplings are made of aluminum alloy or stainless steel. They offer excellent flexibility and are less expensive than many other types of couplings. They also require zero maintenance and can tolerate shaft misalignment.
Beam couplings are categorized into two types: helical and axial. The former is characterized by a high degree of flexibility, while the latter is used to compensate for higher misalignment. Both types are suitable for small torque applications and are available in a wide range of shaft sizes.
Flexible beam couplings are available in metric and US sizes, and feature a variety of options. They feature stainless steel or aluminum materials and are highly durable and corrosion-resistant. They also offer high torque capacities and excellent fatigue resistance. Flexible beam couplings are available with a wide range of options to meet your unique application needs.




editor by CX 2023-07-12